If you are planning to come to Spain to study, there are a few things you must know and a few others that you should know that will make your live here easier and most enjoyable.
As a Member of the European Union since 1986, Spain has become one of the most popular destination for students within the european educational exchange program Erasmus. It is also a common destination for non european students for summer courses.
No matter what you plan to study in Spain, the Spanish educational system is designed to provide students with a wide range of subjects and study opportunities. Usually the common language is Spanish, but you will also find many degrees offered in English or any other foreign language.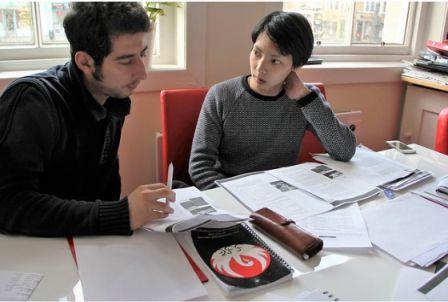 Higher education study programs in Spain are categorized following the European Higher Education Area guidelines:
• 1st cycle programs: bachelor's degrees
• 2nd cycle programs: master's degrees
• 3rd cycle programs: PhD degrees
The school year runs from September to June, with two intakes: The main one takes place in June and a second round is held in September.
Note: This report has been made over the experience of many foreign students that already have had the opportunity of living and studying in Spain
Accommodation
Shared apartment
Sharing a flat with spanish students is probably the best way to have a complete experience of spain during your time here. This will allow you to practice and improve your spanish quicker. Spanish people are quite friendly, will help you with everything you need to know about the spanish way of doing things and surely enough you will make friends that will last. Shared student apartments are the most affordable and popular accommodation option for foreign students in Spain.
If your destination is one of the mayor cities in Spain such as Madrid, Barcelona, Valencia or Seville, you might find it difficult to rent an apartment at an affordable price as nowadays the tourism is placing rental apartments for students, even locals, out of the city center.
In Spain, student apartments are usually unsupervised and so you'll be responsible for the cleaning, cooking, and laundry. As you might expect, apartments would be affordable, but not luxurious. The price for a room in a shared flat in Madrid will range from 500-600€ per month plus additional utility costs such as electricity, heating...
To look for accommodation before you come to Spain the best way is through the Internet. There are two main classifieds websites to look for a shared flat 'piso compartido' or for a room 'habitación' en un 'piso compartido': Tablondeanuncios.com and milanuncios.com
Host Families
Living with a Spanish host family offers a great opportunity to make sure that your Spanish improves rapidly as most families in Spain rarely speak other languages besides Spanish though they surely have some basic communications skills. This is one of the reasons why foreign students coming to Spain choose to stay with a host family. Also, because the standard of living in a family's home would be far higher than that of a student flat.
A host family will take you in as a member of the family. You will participate in meals, in family gatherings, etc. It is also a fantastic way to learn about the Spanish culture and provide a highly rewarding experience that will leave you with many memories to cherish for a lifetime. Most families host students in a regular basis so they are used to it. You will have your own room and a set of keys of the house as you will have the liberty of coming and leaving as you please. You only have to bring your personal belongings as anything else is included. If you're staying for a short period of about four months or less a host family is definitely the best choice. As you will experiencing the spanish way of live right from your arrival.
Host families do it mainly as a way of getting an extra income but also because they are interested in knowing people from other cultures. Sometimes host families consist of elderly people who live alone and they get great comfort having someone around.
Campus Residence
In most of the spanish Universities foreign students can apply for housing in the university residence. A space designed to study and relax, with unlimited WIFI, heating, fully equipped kitchen and a private bathroom. There is also a wide range of options to choose among: double rooms for those who prefer to share, residence halls on full-board...
The duration of the accommodation in the residence will last as much as the student's program, and a range of solutions are available to suit the needs of the student: full-term accommodation for degree students, accommodation for months for internationally mobile students, weekly or daily for teachers and researchers, and even residences specifically designed for masters and postgraduates programs.
If you are coming to spain for a course during summer time, you will find out that university residence is complemented by housing sporting and cultural groups, conference attendees and others groups related to the educational community.
Once you have completed the online application, you must pay a fee (depending on the chosen residence). This payment guarantees your booking request. Once admitted to the residence you must pay a deposit. In addition to finalizing the booking, this will also cover any damage you may cause to your room during your stay. informing the university about any special needs and conditions that you may have. Specially if you have any health condition, dietary restrictions, allergies, etc. We advice to book months before your starting day due to the shortage of this kind of accommodation.
Transportation
There are plenty of ways to move around in Spain whether you are thinking about daily commuting or traveling the weekends around. In general, public transportation in Spain is cheap and reliable, mostly running on time. Spain also has the longest high speed train railway network of europe 'El AVE'.
Moving inside the city. Or as they call it 'transporte urbano'
Underground: It is call 'Metro' Just Madrid, Barcelona, Bilbao, Sevilla y Málaga has this way of transportation. Fares depend on the zone you are traveling and the ticket or pass you buy. The cheapest way for using the Metro is buying a monthly pass (if you are under 26 years old you can apply for cheaper pass called 'abono joven'). In Madrid the cost of the 'Abono joven' for one zone during 30 days is just 20€ and allow you to use both underground and bus. Metros offer the quickest way to get around cities. It is clean and fairly safe. In cities like Madrid or Barcelona is by far the best way to get on time somewhere, but you can find it a bit crowded during rush hours. Crime is generally rare on Spanish metros, although you should watch out for pickpockets around tourist areas.
City Buses: The bus service (autobús) is available in every major city and town in Spain. Most bus services in cities run from around 6am until midnight. Urban buses are generally very slow and although there are special bus and taxi lanes in some cities, such as Madrid, there are still frequent traffic jams. Routes are numbered and terminal points are shown on buses and displayed on signs at stops in most cities. There are mobile apps available with all the info. The cost of a 10 trips pass, in a medium size city in spain, will cost something like 8€; for being a student you can get an additional discount of about 20%.
Taxi cabs: The service is available in all spain cities no matter how small. It is probably the most expensive way of transportation in spain. The cost of the service depends on the destination as companies operate in a per meter rate (which is not marked by the company itself but by the local government) for each destination. Taxi cabs operate 24 hours per day, 7 days per week.. Flat rates to/from the airport may be available. Bicycle: Mostly all major, medium and even small cities has a public service for hiring a bicycle to move around the city, and most of them are for free.
Uber: Uber is available in all major cities in Spain you have also a local uber competitor called Cabify.
Bicycle: Is the healthiest and cheapest way of moving around the city in Spain, although it can sometimes be dangerous as there is not many only bikes ways or as they call it in Spain 'carril bici' and you will have to run along cars. Almost all city capitals has a public services (run by the local government) that allow you to hire a bicycle for free on a daily basis (you can't take the bicycle home). Here you can see how it works in Barcelona: Bicing
Sometimes the university campus might be outside the city, in which cases a special transportation should be available by bus, by a special train services call 'cercanías' or both.
Moving around Spain
Train: mostly the whole railway network is operated for the state owned company RENFE.
Coach: comprehensive long-distance 'coach' (autocar) services between major cities. Buses are the cheapest and most common form of public transport in Spain and most coastal towns and rural villages are accessible only by bus. The quality and age of buses vary considerably from luxurious modern vehicles in most cities to old ramshackle relics in some rural areas. Inter-city buses are usually faster than trains and cost less. There is free WiFi available on most city routes and buses in Spain. Much like air travel, most buses offer several class options linked to different services and price ranges. Depending on what you opt for, you'll find everything from movies and TV to even a host offering refreshments. Some of the main bus companies might offer, for example, a special waiting lounge, journals and magazines, choice of entertainment (movies and music), ample legroom, and free earphones depending on the class level purchased.
Airplane: Although spain has some of the international airports with more traffic of europe: Madrid-barajas, barcelona-el prat; Mallorca, Málaga. There are not many domestic flights so is not a common way of moving inside Spain. Instead they use the high speed train connecting many of the major cities in spain 'El AVE'.
Car: You can rent a car if you are willing to pay it or you can make the best of the internet and the sharing economy, by far the cheapest way of moving by car. The most used app for traveling sharing a car is Bla bla car. You can also rent a car obviously at a very expensive fare as you can imagine.
Prices of a trip from Madrid to Seville in economy class:
• Airplane: 50€
• Train: 40€
• Coach: 30€
• Shared car: 15€
Work permit
If you need a job to help with your studies or to have more pocket cash to spend while you are in spain, you are lucky. Spain is one of the biggest tourist destination in the world so is plenty of job opportunities for working part time as a waiter, waitress, tourist guide, shop attendant, etc.
European citizens plus citizens from Switzerland, Iceland, Liechtenstein, and Norway are entitled to free movement and residence in Spain so there is no need of a work permit to work legally in spain. However, all EU citizens residing in Spain for a period exceeding three months must apply for registration in the Central Registry of Foreigners. This will get you a NIE number. To apply for this document go directly to a police station in the city you are staying.
Non european citizens: you'll need a student visa to come to Spain to study, take part in a student exchange, carry out research or training, or work as an unpaid intern or volunteer for more than three months, but first you need to get accepted on a course or programme
The Spanish residence permit entitles you to work either part-time or in a temporary position, so long as you're not using the money you earn to support yourself while you're in Spain. You are allowed to work up to 20 hours a week while you are studying, as long as it doesn't interfere with your studies. The company who employs you will need to get a work permit for you from the Foreigner's Office. Your employment contract cannot exceed the duration of the study visa.
If you'll be undertaking an internship as part of your course for which your residence permit was granted, you don't need a work permit.
In other circumstances, if you want to study and work (on either a self-employed or employed basis), you will need a work permit, with the following conditions:
• In a part time contract, working hours must not interfere with your school hours. If you sign up for a full time contract you are allowed to work up to three months, in which case it shall not coincide or overlap with any term of the academic year.
• The achieved income cannot have the nature of resource necessary to prove your sustenance nor your stay. Furthermore, it will not be considered as part of the TIE renewal process.
• The validity of the work permit will be valid for the same duration as the contract and cannot be longer than the duration of the student residence permit.
Now that I have the permit, How do I find a job?
The best way to get one of this jobs is looking at the classifieds. In spain there are two websites similar to Craiglist where you can find daily new job offers Tablondeanuncios.com y milanuncios.com
Health
First thing you need to know is that health and medical treatment in Spain is top notch. healthcare costs are also very affordable. Whether you have a minor medical issue or a chronic health problem, Spain has an amazing healthcare services throughout. The hospitals, doctors offices and specialty centers included in the National Health Service (Servicio Público de Salud) in Spain are state of the art facilities that use the latest in technology and equipment to ensure the best of care for each and every patient that is seen by the doctor. You can expect professional doctors and friendly staff members willing to help you with all of your medical needs small and large.
European citizens
If you are a student in Spain you need the European Health Card. It entitle the recipient access to the National health service in the same conditions as spaniards. For instance, dental services is not covered in Spain. Be aware that you must go to centers or doctors included in the National health service. Prescriptions are also covered in part, depending on your personal situation you only have to pay about 50% of the cost of the medication.
How and where to get your European Health Card? First, there is no cost at all, the card is completely free and the best you can do is to aplay in your country before coming to spain. Do it with time enough so they have time to sent it to your home. The whole process can take up to two months.
Cost of Living in Spain
The cost of living in Spain will very much depend upon on your lifestyle and where you live. If you seek luxury goods and fine dining you will find Spain very expensive but if you are prepared to eat and live like the locals you will find your money goes a lot further here than it does at home. Housing costs can be very reasonable but are high in the cities and popular tourist areas. Utilities costs are high and can cost up to 20% more than the United Kingdom and the USA, especially if bottled gas is required. Food in Spain, on the other hand, is relatively cheap and provided you don't dine out in tourist hotspots you will find the prices in restaurants reasonable.
Language
Spain has several regional languages and dialects. So be aware that if what you want is apart from the studies you are interested your aim is too learn some spanish you should avoid places like 'Cataluña' or 'Pais Vasco'. Best places to learn spanish 'castellano' are Madrid and Castilla-León y 'Castilla-La Mancha', to learn Spanish with an strong accent you have Andalucía.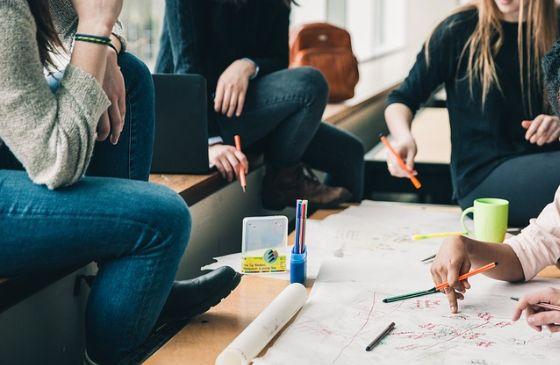 Documents needed before traveling to spain
Different regulations apply depending on the length of your studies, research or related activities in Spain.
Non-EU/EEA/Swiss citizens studying in Spain for less than three months (90 days): If you're coming to study or carry out academic research in Spain for less than three months (90 days), you don't need a visa for the purpose of study unless you come from a country for which a visa is required to enter Spain normally. You can find out if you need an entry visa for Spain in Expatica's complete guide to Spanish visas and permits.
Non-EU/EEA/Swiss citizens studying in Spain for between three and six months: If your study programme lasts between three and six months you may be required to obtain a student visa but if it is stamped '180 days total studies', you won't be able to get a residence card/ tarjeta de identidad de extranjero (TIE) (Foreigner Identity Card) that will allow you to work in Spain.
Non-EU/EEA/Swiss citizens studying in Spain for more than six months: If you're studying in Spain for more than six months, then you'll need to get a student visa (type D) and a student's residence permit/card or Foreigner Identity Card (TIE) within 30 days of your arrival in Spain from your local Foreigner's Office or police station
Note: You can't come to Spain on a short-stay tourist visa and then apply for a student visa. You have to return to your home country and apply from there.
Grants and Scholarships for international students
MAE AECID Scholarship programme.
The MAEC-AECID scholarship programme is a leading instrument of Spanish political cooperation with countries receiving official development aid, and also promotes scientific and cultural relations between Spain and the rest of the world. The call for applications is published each year (during the last quarter) by the Directorate-General for Cultural and Scientific Relations of the AECID (Spanish Agency for International Cooperation) and scholarships are available for both Spanish and foreign nationals, of legal age, holding a degree in higher education (and in some cases, university students in their final year) or those who can demonstrate professional experience in certain activities, depending on the particular grant applied for. Each of the MAEC-AECID scholarship programmes, classified according to chapters, has a specific profile which describes who can apply, the amount of the scholarship and specific requirements of the same. These should be carefully read by anyone interested in applying. Full information on these scholarships can be found at Becas MAEC
The Ford Foundation fellowship programme
The Ford Foundation International Fellowship Programme (IFP) was created in 2000 with the aim of providing access to postgraduate study programmes for people with talent, capable of using their knowledge in order to become leaders in their respective areas of expertise, contributing towards social justice and economic development in their communities and countries. The IFP funds master's or doctorate programmes lasting three years. The grants cover the cost of enrolment and pre-academic training, university frees, medical insurance, basic living costs and expenses, study material, books and travelling expenses IFP scholarship holders may enrol in master's or doctorate programmes in their own country or abroad in any discipline and fields of study related to the programmes and objectives of the Ford Foundation, these being to strengthen democratic values, reduce poverty and social injustice, promote international cooperation, and advance human achievement. The Ford Foundation International Fellowship Programme is available for nationals in any country where the IFP is implemented: Brazil, Chile, China, Egypt, Ghana, Guatemala, India, Indonesia, Kenya, Mexico, Mozambique, Nigeria, Palestine, Peru, Philippines, Russia, Senegal, South Africa, Tanzania, Uganda, and Vietnam. Application deadline: Generally speaking, the application period for scholarships opens once a year in November and closes the following March.
The Fundación Carolina Scholarship Programme
The main aim of the Fundacion Carolina is to promote cultural relations and educational and scientific cooperation between Spain and members of the Iberoamerican Community of Nations. To this end, the Fundacion Carolina organises a number of programmes: Training Programme, Research Programme, International Visitor's Programme and Social Responsibility Programme.
The aim of the Training Programme is to facilitate and promote the extension of university degree courses, and to enable Latin American teachers, researchers and professionals to specialise and update their knowledge. The Training Programme is divided into three modules: Postgraduate scholarships, doctorate and short-stay scholarships and research and permanent training scholarships.
In the case of postgraduate scholarships, the Fundacion Carolina each year designs a programme of postgraduate courses for twelve fields of study. The Universidad Autonoma de Madrid programmes included in the list of Fundacion Carolina courses for 2010-2011 are: Master's Energies and Fuels of the Future; Master's in Natural Protected Spaces; Master's in Information and Communication Technologies for Education and Training; Official Master's in Interdisciplinary Gender Studies; Master's in Administration and Management of Foundations, Associations and other non-profit-making Organisations; Master's in Journalism. The amount, conditions and application procedure for Fundacion Carolina Training Programme grants can be found at http://www.fundacioncarolina.es
For American students Spain is a popular destination for those wishing to study abroad. There are a great number of scholarship opportunities designed to help them pay for their travel and studies abroad. These scholarship programs are supported by international study abroad organizations, as well as by a select group of American colleges and universities. Students may find that searching for a suitable scholarship for foreign study will be made easier if they focus on a specific field of interest. Here you have information about scholarships provide by the European Union to foreing student to study in Spain http://www.european-funding-guide.eu/articles/scholarships/scholarships-spain